In the nature
of the city
A cosy and modern apartment building among the greenery,
close to the water, near a walkable boulevard.

Prices start from 16,500 PLN/m2
In harmony
with its surroundings
Midori House blends into its surroundings in a unique way. This is all thanks to the facade, which is refined in every detail. Its colours and structure will delight, while the use of quartz sinters will make the building stand out. The author of the project is the well-known and award-winning Wroclaw-based studio Dziewoński. Łukaszewicz. Architekci.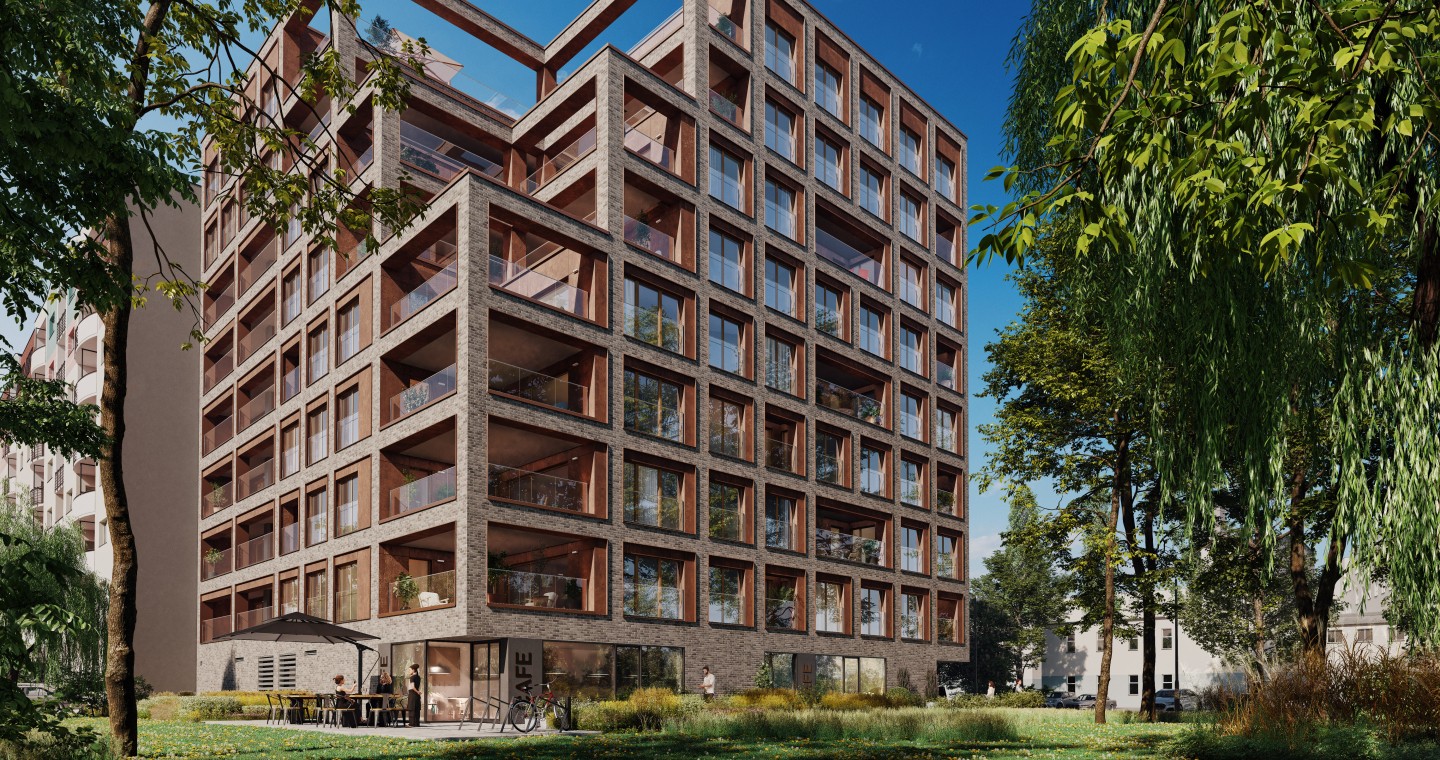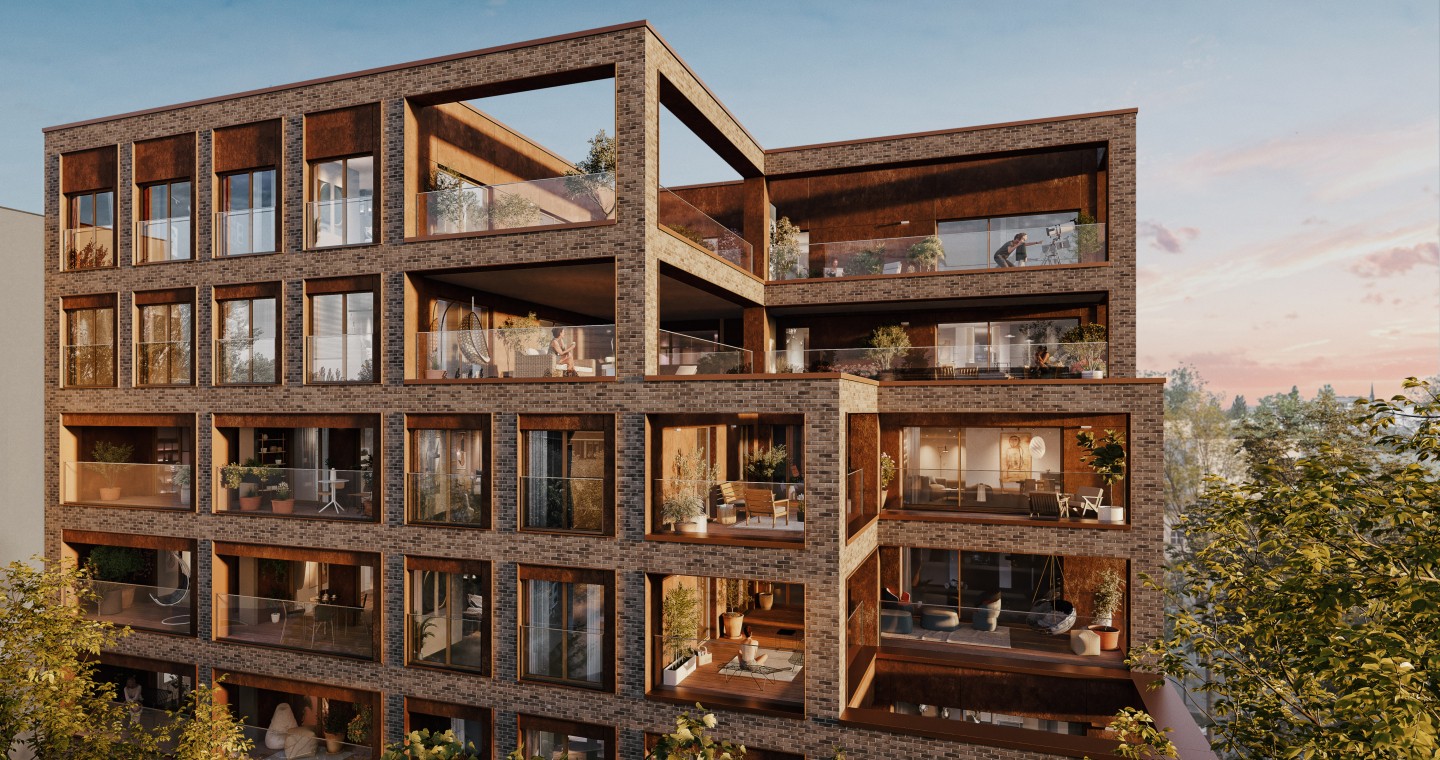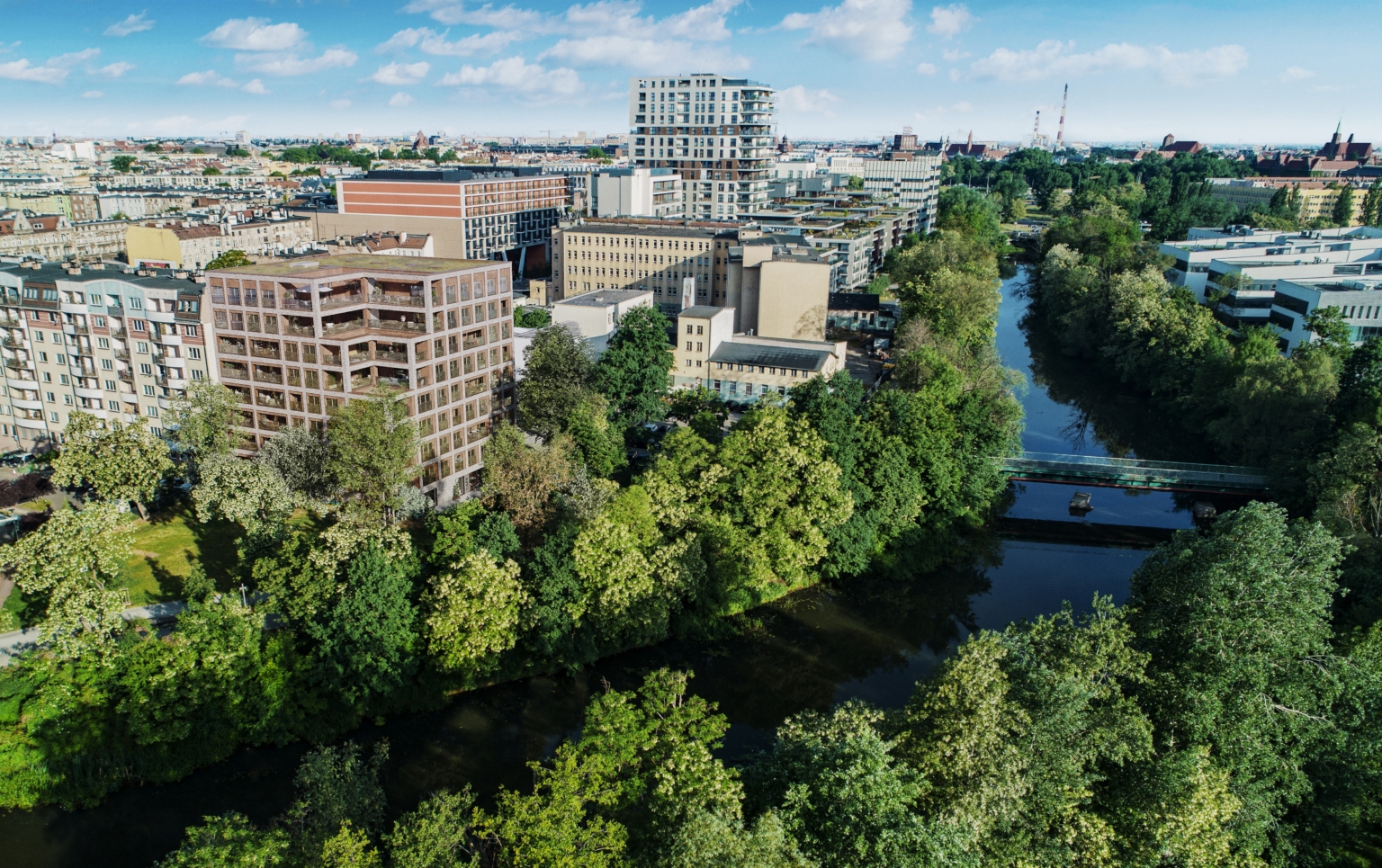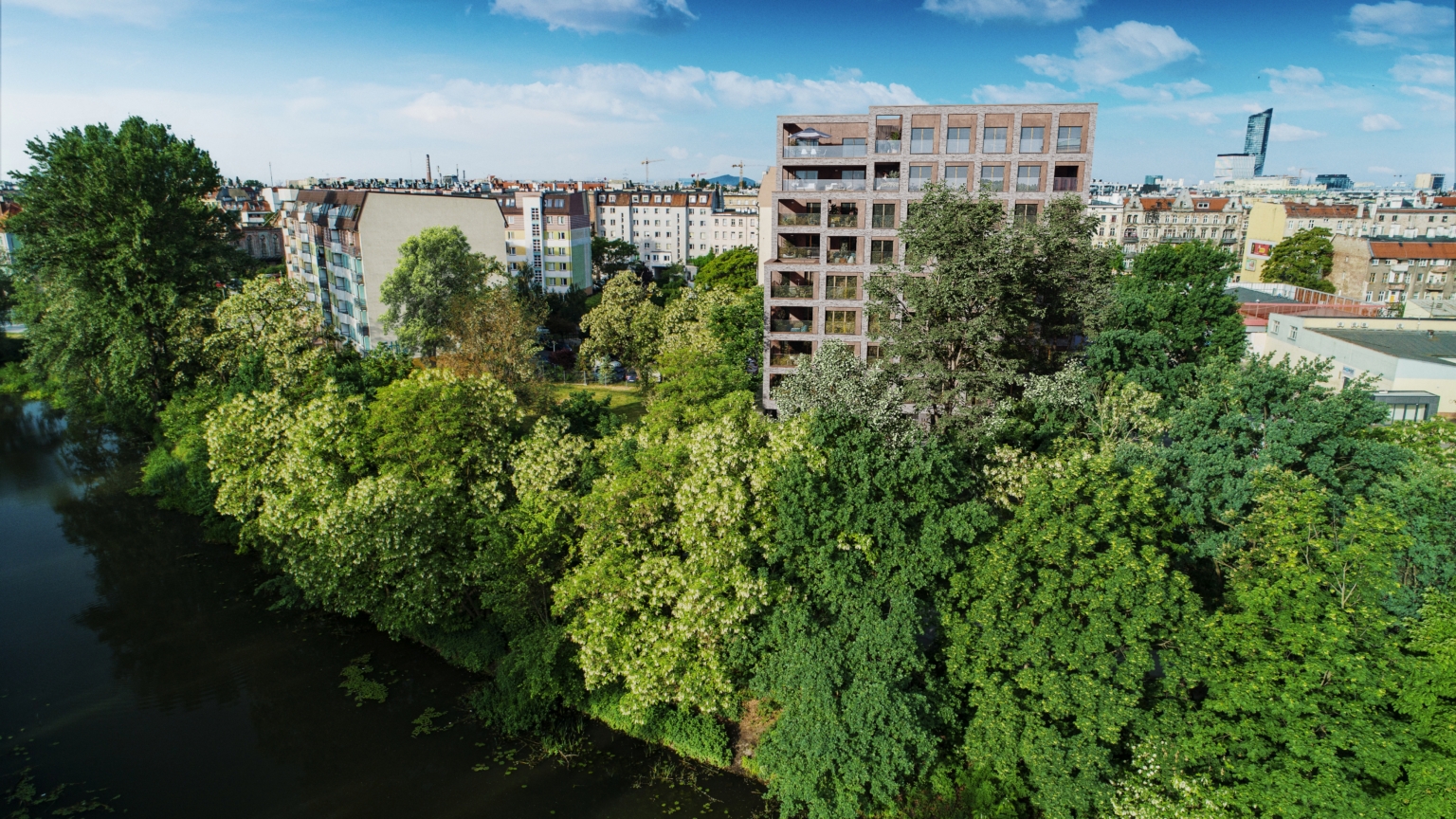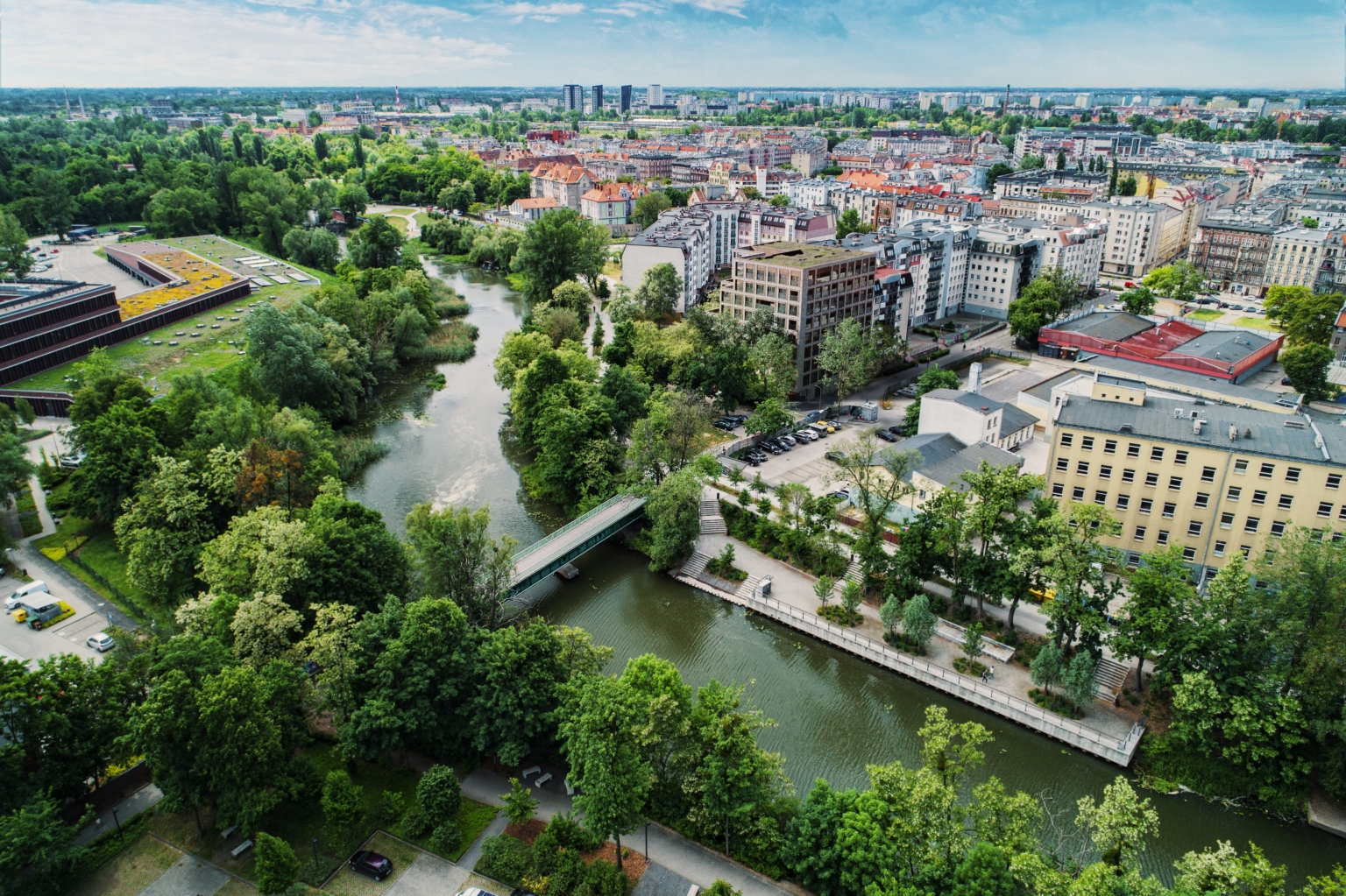 Waterfront
view
A view of water and greenery is a luxury in and of itself. Suites with such a view are a distinctive style – more casual and unforced. The riverside boulevard with piers and bridges and the beautiful park areas of the Low Meadows make it a dream place to live – to relax, to meet, to work.
It's nice when an interior opens onto greenery
Just 46 flats, with loggias and terraces opening onto the greenery and the river. Midori House will be a waterfront building bathed in greenery, even mysteriously hidden in the crowns of old trees. Because it is inherent to a good place to balance nature and architecture!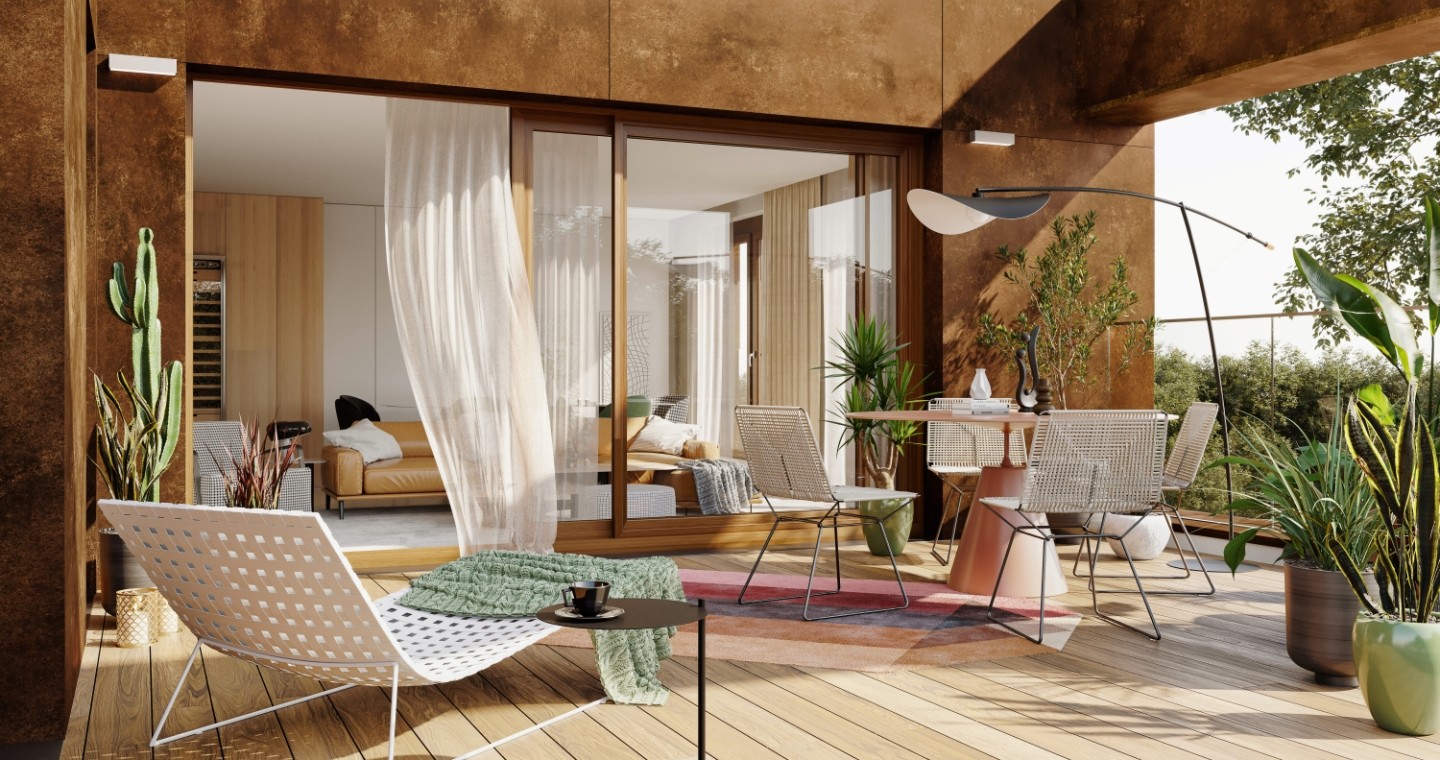 A unique place by the water. Let yourself be charmed by it.
Through contact with water and nature, people become happier, they relax and regenerate their strength. In turn, physical activity in the fresh air revitalises the mind and body. Here – just a step away from your home – in a quiet and beautifully revitalised environment, jogging along the Oława River or strolling along the boulevard will recharge your batteries.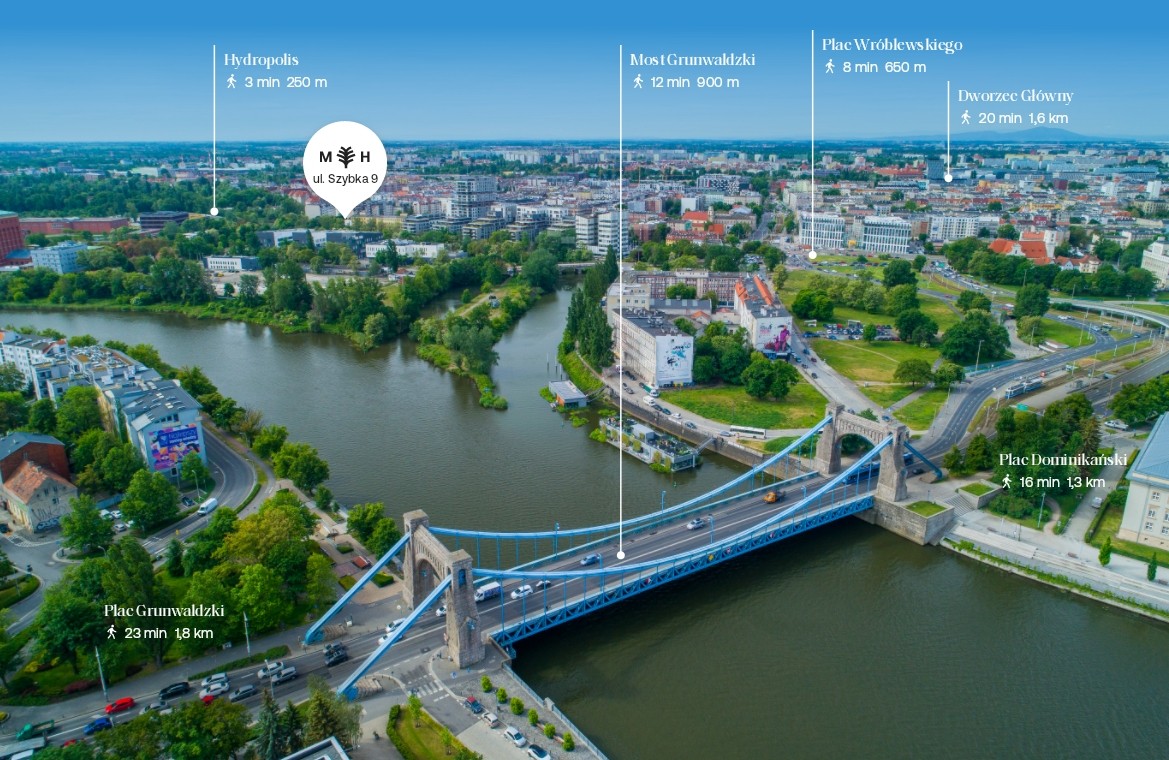 Elegance
and chic
The interiors, which residents will use every day, will be the perfect accompaniment to the unconventional architecture. In the building, the designers have planned a grand entrance area. Every detail of the communal areas has been refined. For example, the finishes of the entrances to the flats will be framed in the colours of wood and noble metals.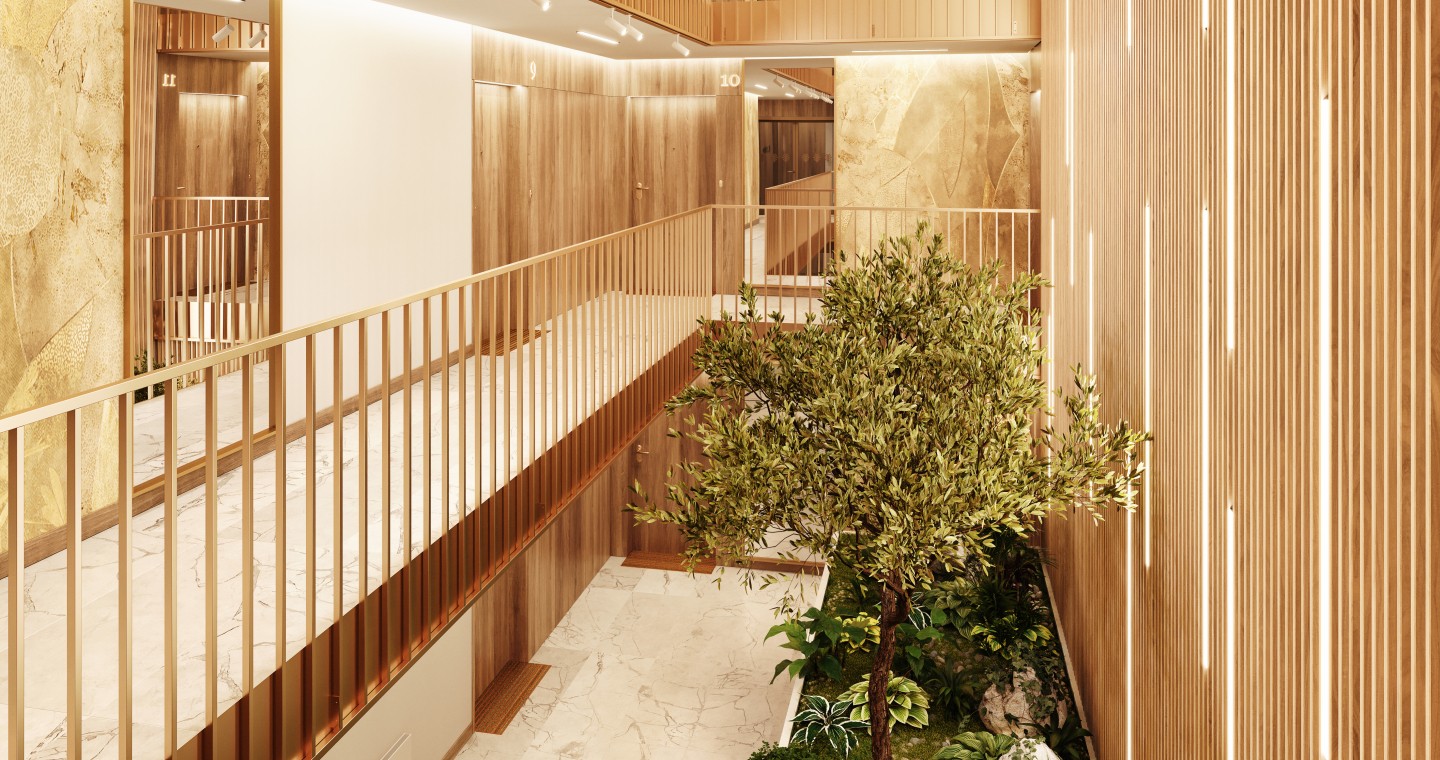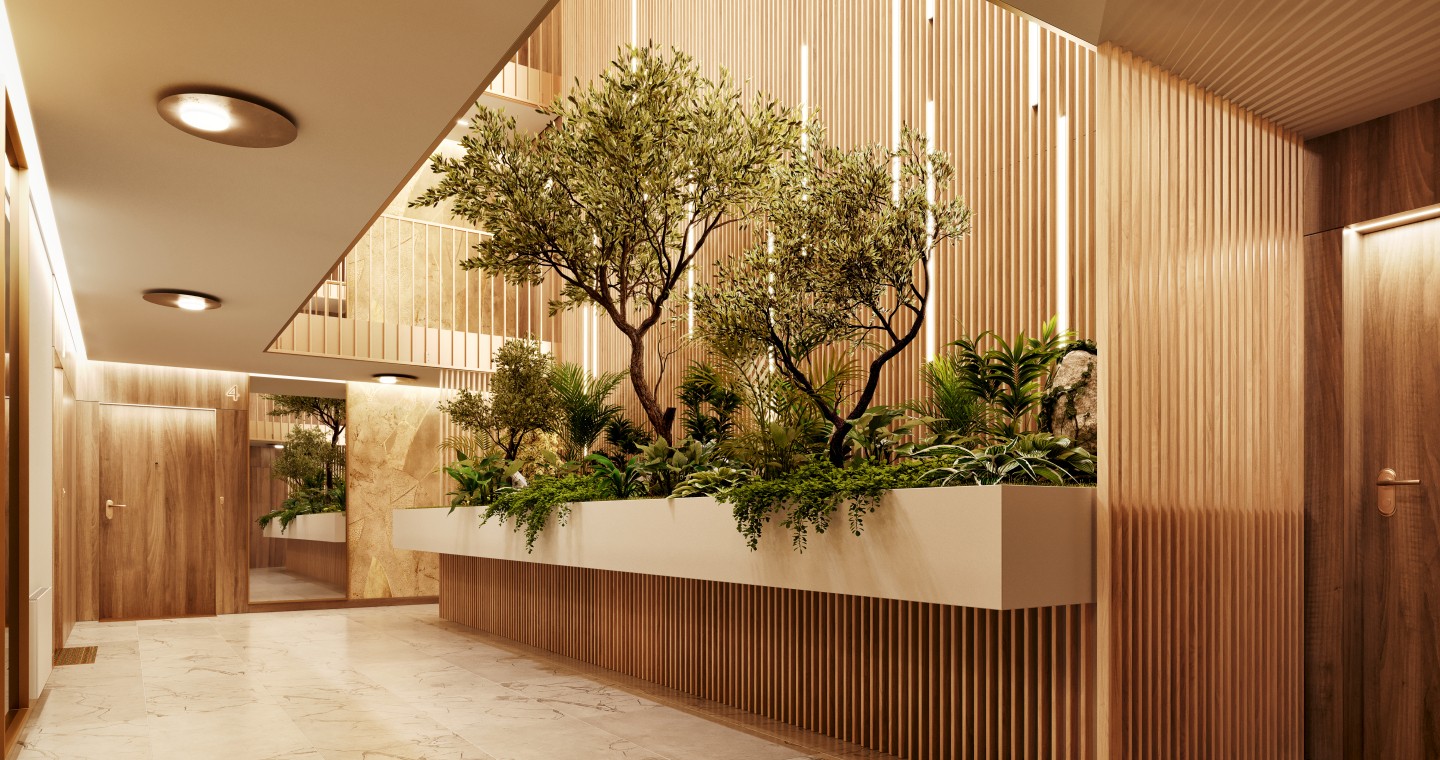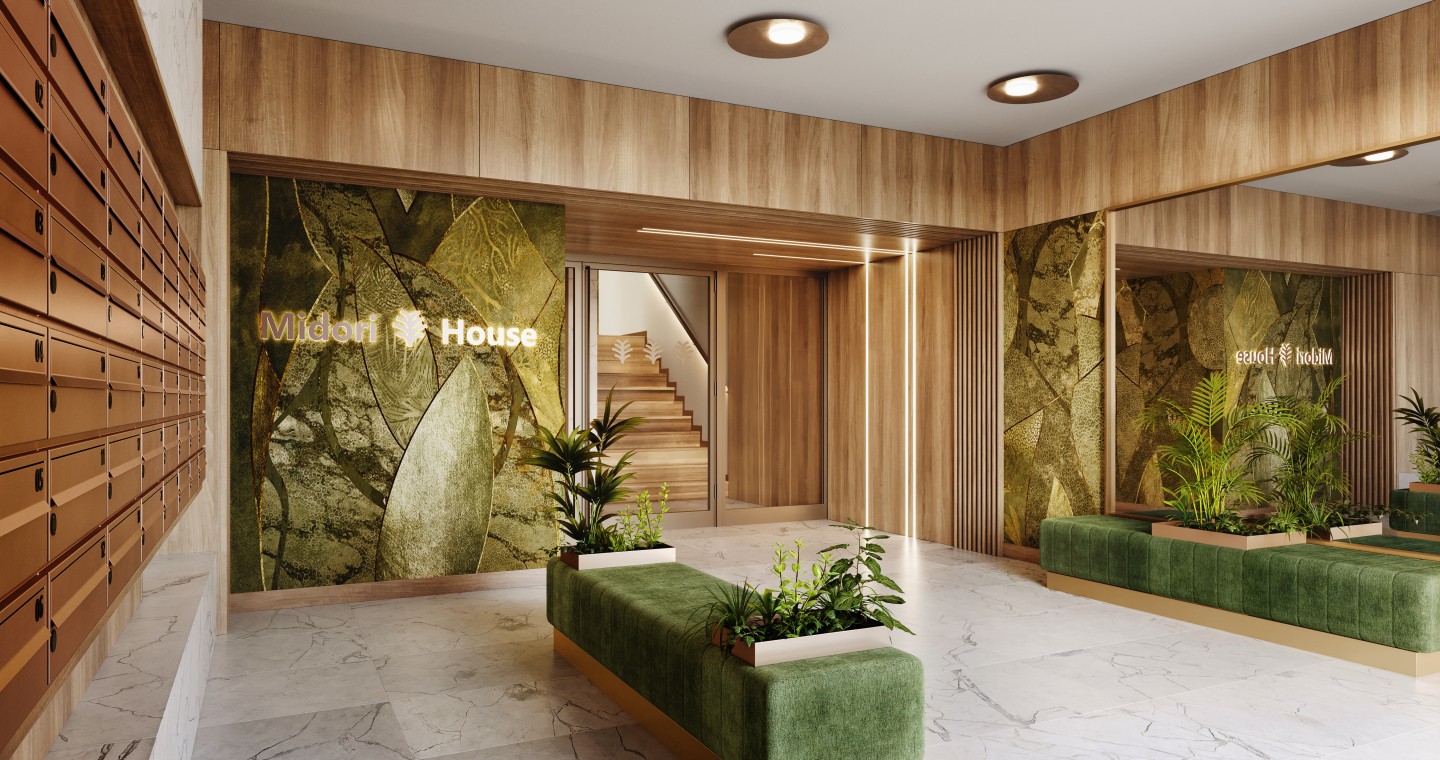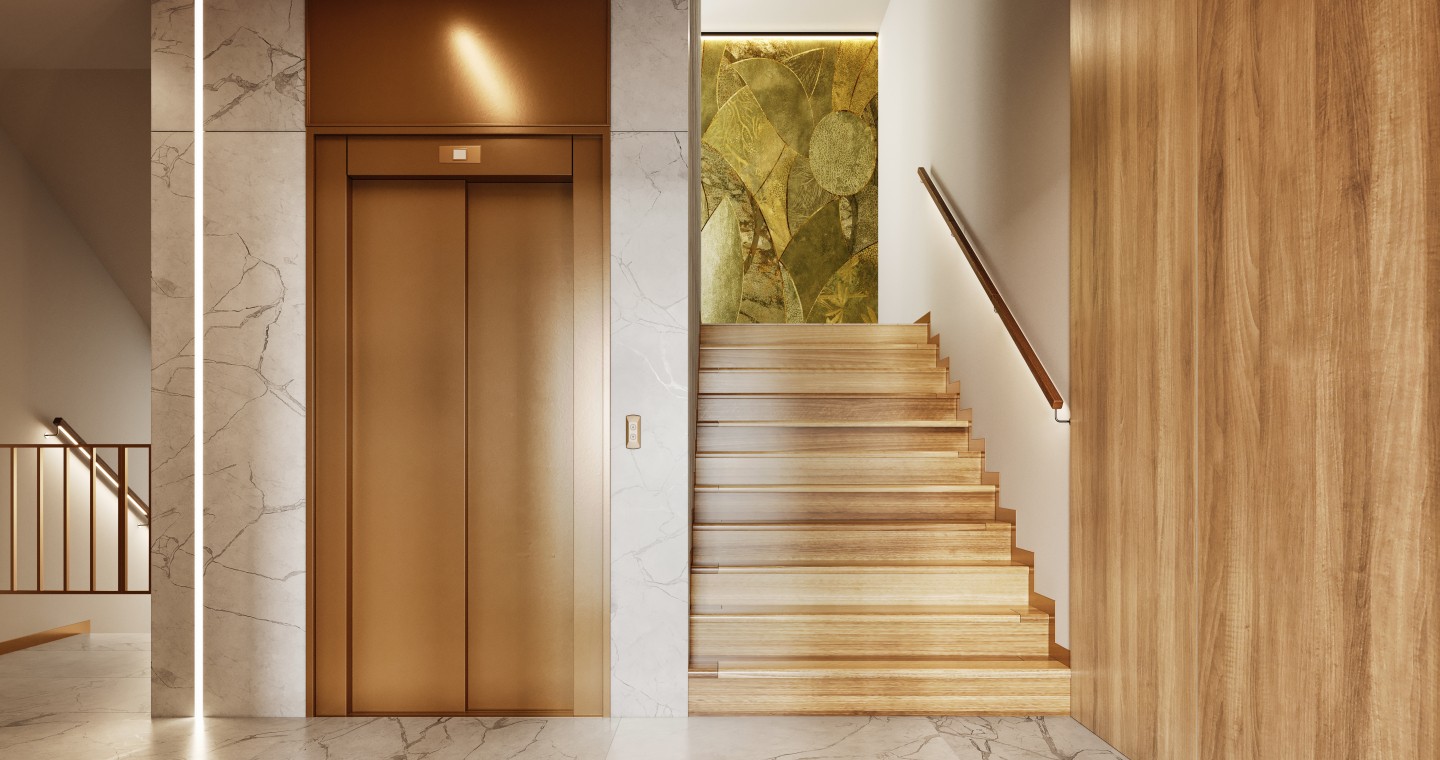 Comfort and prestige
With flat sizes ranging from 42 to 138 sqm, you can choose the space of your dreams – functional and well thought-out. And, for your convenience and safety, there will be 38 parking spaces in the underground garage, charging stations for electric cars, a bicycle room and 24-hour security. It will be truly comfortable!
THE COMFORT OF RESIDENTS ABOVE ALL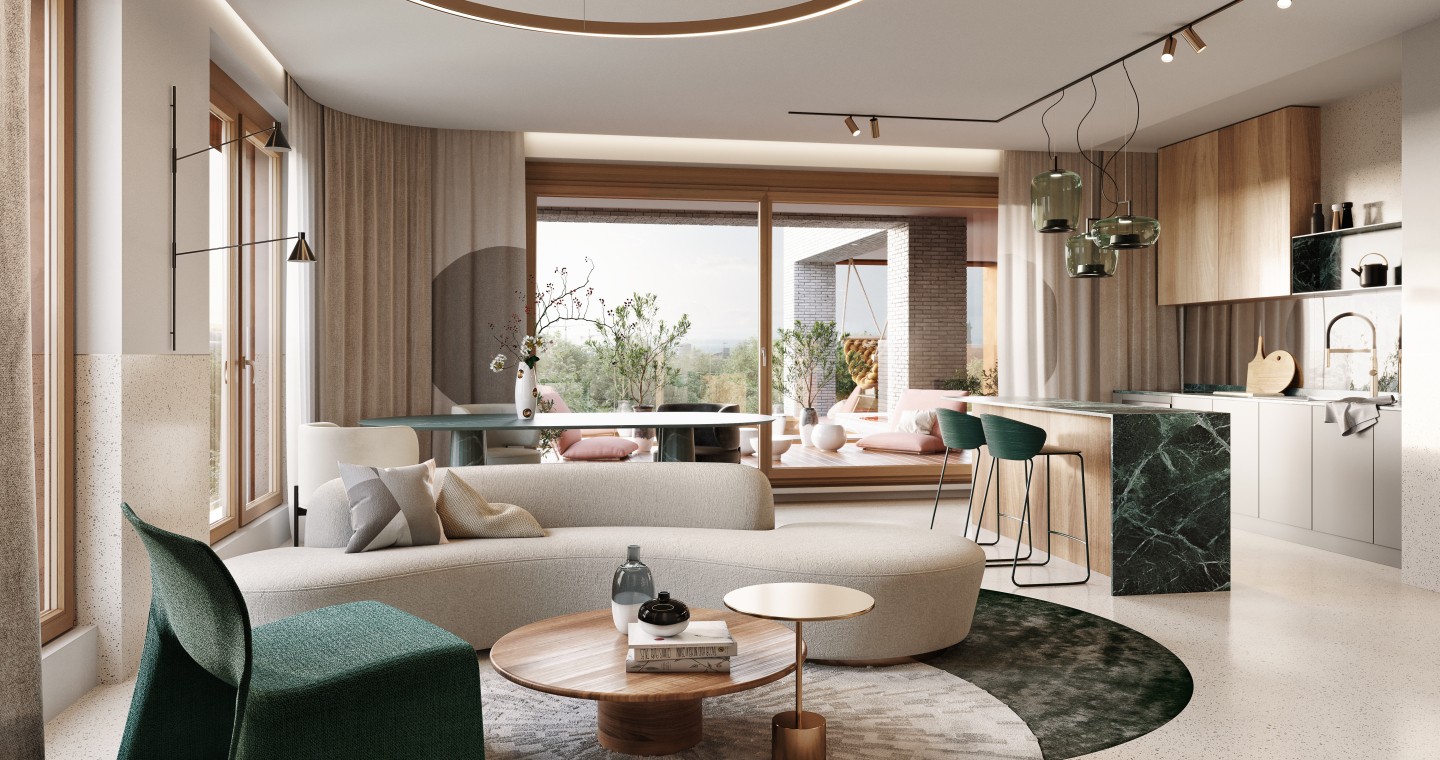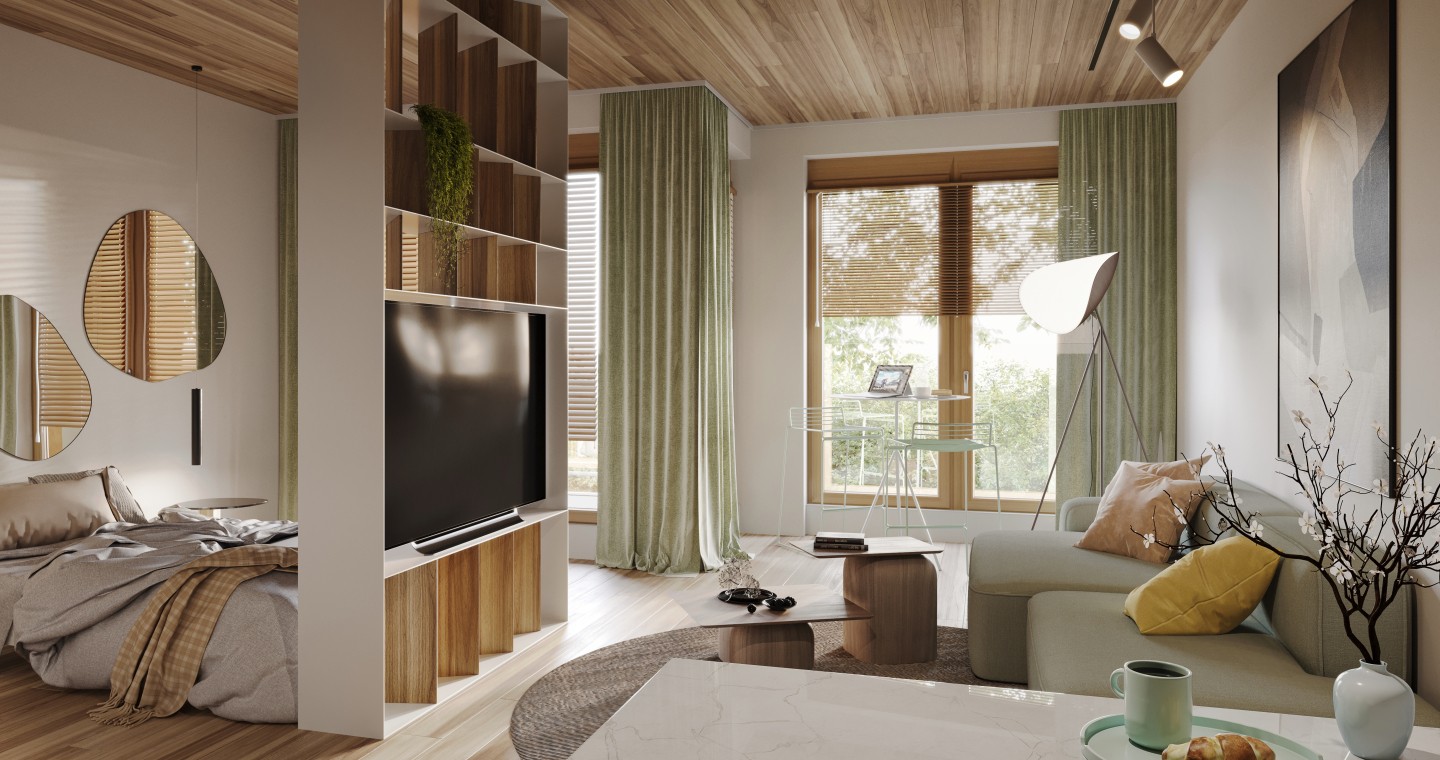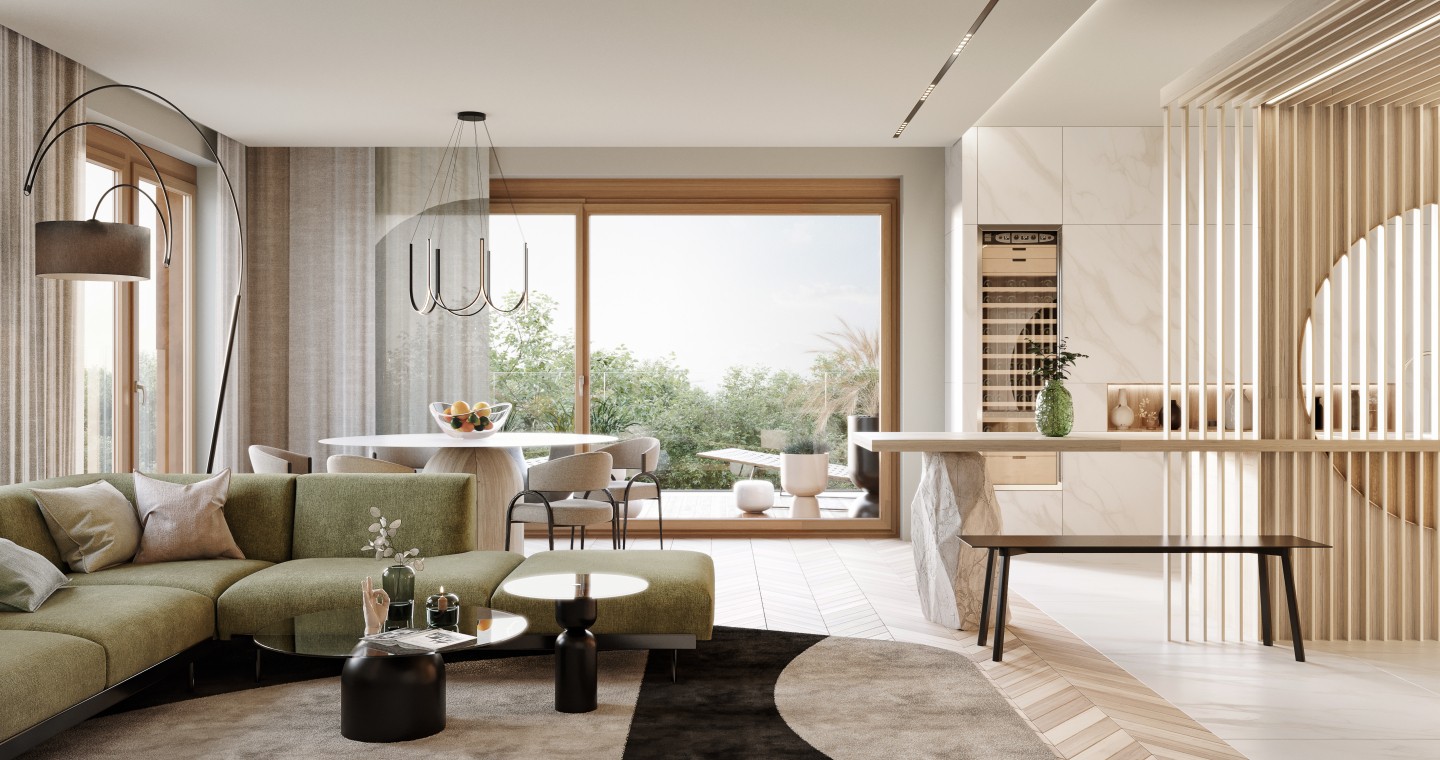 Select an apartment from mock up
Midori. The colour of life.
Midori is the Japanese word for the colour of young leaves and plants. It represents refreshment, nature, and greenery. It is not only nature on land, but also water as a source of life.
Such is the inspiration behind the flats on the Oława River. They could not be any different. Because here, everyday life meets the tranquillity of nature.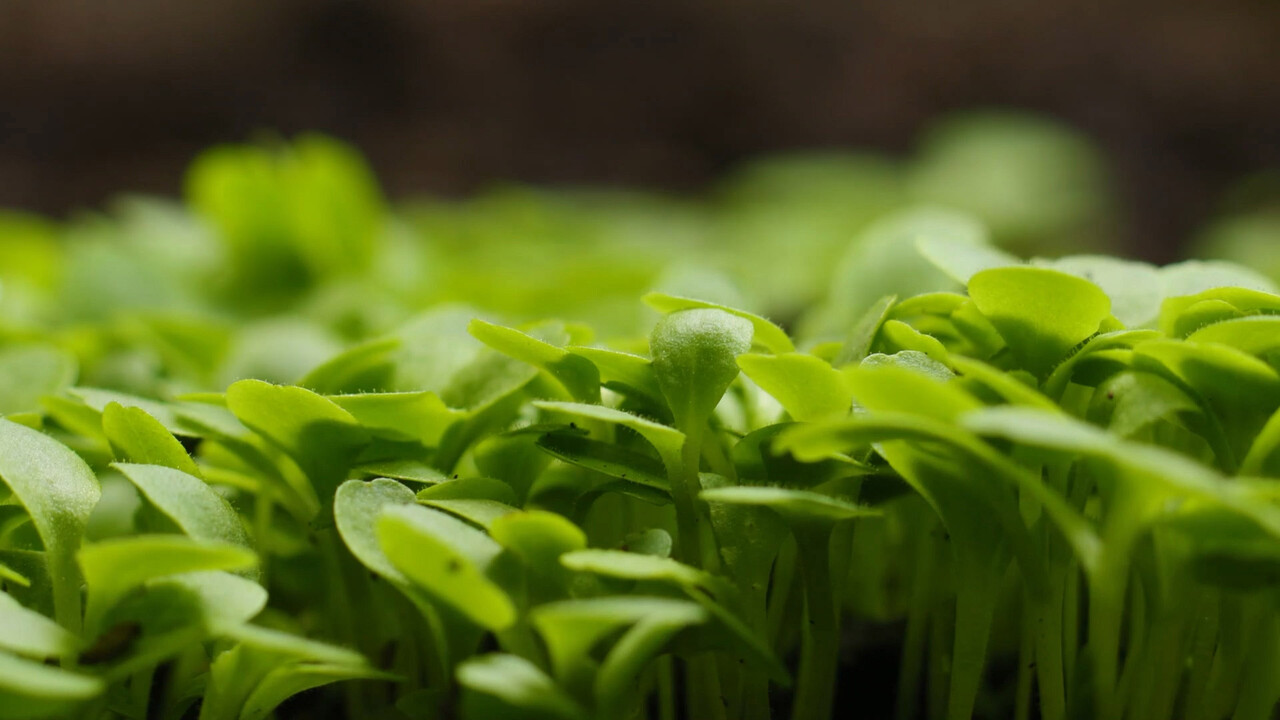 A neighbourhood that delights